Hospitals / Agents
Surgeonline takes the hassle out of managing the registration and billing for a group of registrars or consultants, regardless of the size of your organisation. Surgeonline…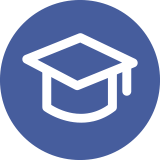 Has the Experience: Surgeonline has been managing the billing for more than a dozen hospitals and agencies for nearly a decade.
Does your hospital have salaried registrars performing surgical assisting operations on privately insured, WorkCover or DVA patients? With a Surgeonline Hospital account you can get them registered and generating income for your hospital in next to no time.
Does your practice spend too much time managing your billing? Surgeonline can process your consultants' and registrars' invoices for you, giving you one simple system to use to manage all your finances.
Do you provide locum services for a group of surgeons? A Surgeonline Agency account will allow you to bill for their work and have all funds paid into your bank account. With Surgeonline's Payments Received and Reporting features, managing your business' finances will be greatly simplified.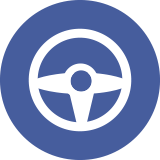 Gives You Control: Manage the billing for all your providers from one central account.
Whether you have two surgeons in your practice or fifty registrars in your hospital, Surgeonline gives you the convenience of a single login from which to control all of their billing. This has the significant benefit of allowing you to manage accounts and generate reports for all of your providers at once.
If you choose to chase up your own unpaid accounts, having a single login is invaluable because you can deal with multiple providers' accounts at once when speaking to health fund operators.
Should you prefer to have Surgeonline do your Data Entry, you can simply forward your spreadsheets containing your lists for the week to us and we will do the rest for you.
Note that Medicare and the health funds will accept claims up to two years old so if you have a large number of old operations documented, we can process them for you as soon as your account is set up.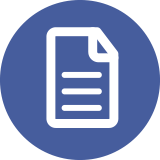 Simplifies Registration: Register your new providers with ease.
Surgeonline registers your providers with most health funds automatically, the exceptions being a small number of funds who require the provider's signature on their forms. Surgeonline will provide you with a pre-populated registration pack that you can have your new registrars sign when they start, saving you the tedious process of registering them manually with all of the health funds.
Medicare and the health funds update their registration forms from time to time and start rejecting applications on the old forms. Surgeonline regenerates your registration pack whenever this occurs and sends you an updated copy, thereby ensuring you always have the most up-to-date forms.
Whenever you send a new provider's forms to the health funds, simply let us know their name and provider number and we'll add them to your account. You're then ready to start billing; it's that simple!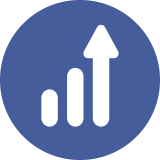 Aids Business Management: Log payments, generate reports and analyse your financial data.
Surgeonline makes managing your practice a breeze, with detailed Invoice Registry, Payments Received and Reports pages.
The Surgeonline Invoice Registry and Payments Received pages allow you to filter, view, edit and resubmit your pending claims free of charge. You can also monitor for rejections and view ECLIPSE processing and payment reports.
The Surgeonline Reports page enables flexible analysis of your Operation History, Outstanding Invoices and Logged Payments. Data can be selected, grouped and filtered based on operating surgeon, operation details and health fund to facilitate fine-grained practice analysis. Specially constructed reports provide all the information you need at tax time, and all reports can be downloaded in spreadsheet form for further processing and archiving.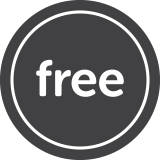 Welcomes Visitors: Registration is free! Contact us today to find out how we can help you set up your hospital or agency account, get your providers registered with the health funds and start billing for their operations.
Back to top