Assistants
Surgeonline is without doubt Australia's most accurate and highly developed surgical assistant billing system. Surgeonline…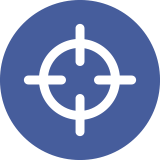 Is Focussed: Assistant billing is Surgeonline's specialty and we are determined to continue providing the best surgical assistant billing system in Australia.
Surgeonline started life in 2003 as a billing system solely for surgical assistants. It was clear then that other billing services treated surgical assistants as their lowest priority and that their invoice calculations were far from accurate.
Designed and built by a full-time surgical assistant and a computer engineer, Surgeonline worked with Medicare, the health funds and insurance companies to build an Invoice Calculation Engine that ensures our assistants are paid the absolute highest amount they're entitled to.
Surgeonline's management and administration staff have decades of industry experience processing surgical assistant claims and they frequently spend their time explaining the intricacies of assistant invoice calculations to operators at Medicare and the health funds.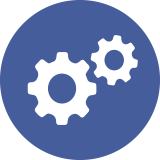 Hides the Complexity: There are as many exceptions as there are rules, and all of them are taken care of for you.
The Medicare Benefits Schedule imposes multiple operation rules, procedure multiplier categories, caesarean, foetal, cataract, amputation and abandonment exceptions, linked procedures, paired assistant item numbers and much more.
Health funds and WorkCover authorities then add custom location-specific schedules, parallel procedure multiplier categories with custom percentages, tiered gap scheme policies, split billing, pre-registration MBS rates, procedure annotation requirements, custom multiplier percentages triggered on primary surgeon fee thresholds, and so on.
Surgeonline's Invoice Calculation Engine has been developed and expanded over more than a decade to incorporate the above factors and many more. In that time it has generated well over half a million invoices, providing extensive data on the quirks of Medicare and the health funds' claims processing systems. Surgeonline regularly uses this claims processing data to further optimise our invoice calculations.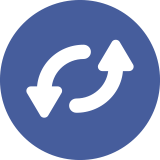 Evolves Dynamically: Schedules change, new rules are introduced and new exceptions are uncovered.
Health funds introduce new schedules with little warning, often after the date they take effect. Mergers and takeovers result in changed schedules, new registration requirements and altered gap scheme rules. Undocumented exceptions are exposed in Medicare and health fund claims processing that require invoice calculation adjustments.
It makes no sense for individual providers and practices to try to keep track of these changes, which is why Surgeonline is constantly refining its Invoice Calculation Engine, verifying it with a steady throughput of many thousands of claims every week.
By ensuring that every claim is sent at the absolute highest billable rate, Surgeonline pays for itself even before you factor in the practice administration savings that its registration, invoice distribution, payment tracking, logging and reporting features provide.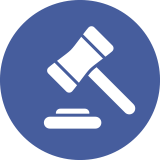 Advocates for Assistants: Surgeonline's large body of registered surgical assistants gives us the power to lobby on their behalf when necessary.
Policy changes from individual health funds all the way up to state and national government level have the potential to significantly impact surgical assistants. Some examples of Surgeonline's past work to benefit all Australian assistants include:
Appealing to the Minister for Health to retain surgical assistant fees when reviewing the Medicare Benefits Schedule.
Convincing WorkCover legislators to replace their insufficiently explicit assistant policies with new, clearer wording. This prevented insurers from continuing to misinterpret the legislation and resulted in assistants getting paid consistently for a wider range of Medicare and AMA item numbers.
Preventing state government motor accident insurers from imposing a policy that would require assistants to include copies of their primary surgeons' operation reports with their claims.
Working with assistants to fight a legacy tiered provider registration system at one of Australia's largest health funds. Most assistants were only being paid 100% Medicare Benefits Schedule rates for their claims as a result of this policy, but now all Australian assistants are eligible for the full gap scheme rate.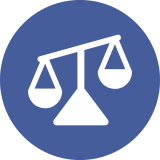 Offers Flexibility: Do as much or as little hands-on administration as you wish, saving your practice money or time.
Invoices can be entered quickly and easily on our web site for the most cost effective service. We offer live ECLIPSE patient verification and provide you with a detailed editable preview of the invoice calculations before submission.
Our Data Entry staff can enter your claims for you for an additional fee.
If you sign up for our Premium Service, your Account Manger will log all of your payments and automatically chase any outstanding invoices.
Alternatively, you can take full advantage of our Standard Service. Since most claims are processed and paid in full with no intervention, Surgeonline's base transaction fee is far lower than the rate all-inclusive billing services charge. We offer a Debt Collection service that can be triggered as needed when health funds or patients require chasing up.
Our experienced staff are domain experts in surgical billing, having come from backgrounds in Medicare and the health funds, so either way your outstanding claims will be resolved quickly and thoroughly with detailed progress reports.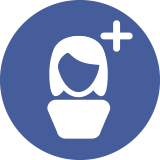 Helps Build Networks: Are you looking to increase your private assisting work?
Surgeonline offers a free Operating List service that surgeons and practice managers use to advertise upcoming lists to our assistants. Take advantage of this system to apply for lists and gain valuable experience working with a wider network of primary surgeons.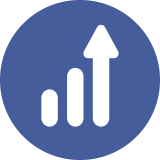 Aids Business Management: Log payments, generate reports and analyse your financial data.
Surgeonline makes managing your practice a breeze, with detailed Invoice Registry, Payments Received and Reports pages.
The Surgeonline Invoice Registry and Payments Received pages allow you to filter, view, edit and resubmit your pending claims free of charge. You can also monitor for rejections and view ECLIPSE processing and payment reports.
The Surgeonline Reports page enables flexible analysis of your Operation History, Outstanding Invoices and Logged Payments. Data can be selected, grouped and filtered based on operation and health fund details to facilitate fine-grained practice analysis. Specially constructed reports provide all the information you need at tax time, and all reports can be downloaded in spreadsheet form for further processing and archiving.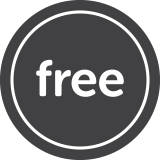 Welcomes Visitors: Registration is free! Sign up today to start exploring all of the ways Surgeonline can benefit your surgical practice.
Back to top